Why Should You Brand Yourself?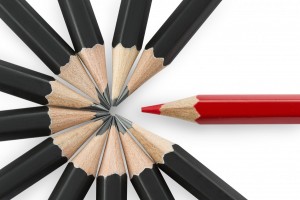 How memorable are you?
If you learn how to become unforgettable, there is no limit to your success as a salesperson. Branding is one way to make yourself unforgettable. When I bring up the topic of branding, some people ask, "Why do I have to brand myself? I'm not a business."
Well, my friend, I have news for you that's good and bad. YOU ARE A BUSINESS! The good news is that the sooner you embrace this, the more successful you'll become. The bad news is that if you're not branding yourself, you're helping your competitors who are.
Have you had any of the following happen to you?
A customer came back to the store but didn't remember your name and bought from another salesperson
You call to follow-up with a customer regarding a vehicle they looked at yesterday only to learn they bought from another store
You've sold about the same number of cars for months, even years
If any of these happened to you, you have a branding problem. Not a traffic problem, a management problem, a weather problem, or a location problem. YOU have a branding problem. Salespeople who have a personal brand do not worry about lot traffic, bad weather, or what the competition is doing.
Personal branding is not a complicated concept. For a salesperson, branding simply means you're doing things to differentiate yourself from all the other sales people in your field and even at your store. You're actively doing things to become unforgettable. You're actively creating a unique experience for the customer.
To put it another way, branding is about getting the customer to remember who you are, what you do, and how you made them feel.
A personal brand will do many things for you:
 Consistency – a good brand will deliver your message consistently. Sales people who don't deliver a consistent message in their marketplace don't have a solid brand.
 Uniqueness – a good brand will also confirm your uniqueness in the marketplace. If your brand doesn't make you stand out, it's not a very good brand.
Connection – a brand will help you connect with your target prospects personally. You want to build a brand that is attractive to some people and not particularly attractive to others. You want your brand to be something that people either really like or don't like. Your brand will attract a certain group or demographic of people and convert them to fans.
 Motivation – another thing a good brand will achieve is it will motivate lookers and shoppers to consider you seriously. The stronger your brand is, the more it will separate you from all the other sales people a looker may have talked to in a day and will motivate them to do business with you.
Loyalty – a strong brand will also foster loyalty. People like to go for something they're familiar with, so the stronger your brand is within your customer base and within your community, the more loyal people will become to you.
Better choice – finally, a strong brand will separate you as the better choice. The stronger your brand is, the more distinct and memorable you will be compared to all the other sales people offering similar products.
Did you know that most businesses fail within the first 5 years of opening up? Most businesses also do not invest in developing a brand. I don't think it's a coincidence. As a salesperson, you ARE a business. If you want to stay in business tomorrow, you must develop a brand TODAY.