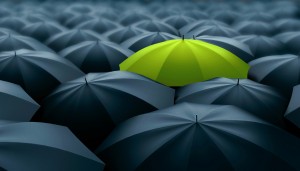 You should know by now that you need to brand yourself.  For a salesperson, branding simply means doing a few things to separate yourself from all the other sales people in your field and even at your store.
How do you start developing a brand? There are 5 basic brand elements or ingredients you could consider implementing.
The 1st ingredient is a nickname. I know we all like to think our name is memorable but the sad truth is, people forget names all the time. Common names, unique names, short names, long names – your customers WILL forget your name unless you give them something else to remember.
Consider using a nickname instead of your name. My student Nate Allen goes by the nickname of The Official Singing Salesman. As you've probably guessed, he likes music and enjoys performing custom made songs for his customers at the dealership. Just think about it. If someone told you to go in ask for The Official Singing Salesman, how likely are you to forget it? Another student of mine goes by the nickname of Magic Matt because he makes his customers' car buying stress disappear. The last part is his slogan, which is another brand ingredient.
The 2nd brand ingredient is a slogan. A salesman in Atlanta uses the slogan "You will get the royal treatment." The slogan goes with his nickname of King Stinson. Imagine customers telling their friends, "Go see King Stinson and he will give you the royal treatment." This is unique and is not something customers will easily forget.
The 3rd brand ingredient is logos or images. Creating unique business cards, key chains, bracelets or buttons that have your brand image on them is a fantastic way to become unforgettable. My student Monti Hansard uses pigs with purple wings as her brand image. She has them on her custom business cards, her personal vehicle, and on her desk. Everyone knows to come in and ask for the lady who loves pigs.
The 4th ingredient of a brand is having your own website domain. For example, check out KevinTheJeepGuy.com. You'll see that Kevin uses this website to share his story, customer testimonials, and contact information. Having your own personal website domain means you have a central place where customers can learn about you, your brand, and your product.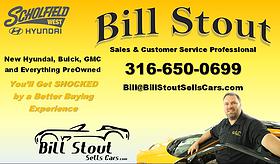 The 5th brand ingredient is color. Bill Stout from Wichita uses gold and black as his brand colors. He's a fan of Wichita State University basketball team and uses their colors for his brand. He will only wear gold and black and uses these colors for his website and business cards. He calls his desk a "shrine to WSU."
I know it's overwhelming to figure out what your brand should be if you have never done it.
The key to developing a brand is to start small. Do not add all 5 ingredients at the same time. Instead, start with just 1 idea, such as a nickname. And as you get comfortable with one ingredient, start adding more over time.
Here are a few questions you can ask yourself to get started with your brand:
Is there something interesting or unique about you that people tend to notice or comment on?
Which one of these 5 elements immediately resonated with you?
What would be a unique way for your customers to remember you?
What could you have fun with?
I believe that spending time and effort on developing a brand will produce better results than begging customers to buy from you.