7 Guidelines for Selecting Sales Training Programs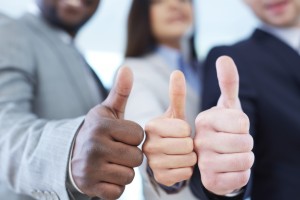 Are you a dealer or manager who is considering providing outside sales training for your team?
Here are 7 helpful ideas on how to choose the right trainer and the right program for your dealership.
1. Know your desired outcome. What is the end goal you hope to accomplish? Is it motivation, development of certain skills, accountability or culture change? Some trainers have experience in many areas while others focus on specific topics. Identify your needs first and then ask the training companies you're considering to describe their primary areas of expertise.
2. Look at their content and their character. Ask yourself if the character of your coach matters to you. When you pick someone to influence you or your team, you are allowing them to shape the standards at your company, not just specific strategies. Who a person is may matter as much as what they teach.
3. Determine your end user. I've seen dealerships picking a trainer or training program based on familiarity to the owner or a manager, but the message may not resonate with the end user – the sales team. If you're a leader, don't allow your personal preferences to determine what your team "should" like. If your salespeople are the end users, ask them! Have your top producers go through samples of training content and ask what resonates with them best.
4. Determine if you value relevance over convenience. Too often I hear from salespeople that the training they get is "out of touch" with today's market and customers' car shopping behavior. Sometimes the cheap or the easy option is priced that way for a reason. Choose a content provider who still loves the sales game, can still play it with your team, and offers relevant content that's based on recent experiences and not stories from two or three decades ago.
5. Be in the mindset of a business owner, not just a consumer. A consumer looks first at price and then at cost, and rarely at value. A business owner must always look from the end goal in mind – the ROI first, then cost and, finally, price. Selecting an inexpensive option is not as important as choosing the one that will increase sales and revenue and provide return on your investment.
6. Ask about contract length. It is unnecessary to sign binding contracts with a company and be obligated to a service that may not be the right solution for your dealership long-term. I have had many conversations with dealers who say, "We can't do anything until we get out of our contract with ABC Company." Wow! Don't get stuck in a program that doesn't work or doesn't give you value just because the training company wants to lock you down for several years. The agreement should be based on ongoing mutual benefit and desire, not a contract.
7. Consider offering more than one training solution. Do you insist that all of your kids have to like the same ice cream? Or can everyone have different taste buds? Too often I hear a dealer or manager share that they can't get total buy-in, so they are inclined to not offer anything at all. But why does unanimous agreement have to be the standard? In what other area of your business do you require 100% buy-in in order to move forward? If you had a training program with 30% buy-in, it would surely pay for itself because a third of your team loves the content and uses it to improve their sales. Why not get another program that gets 30% and yet another that gets another 30% and allow your people to grow through the approach that resonates with them?
Choosing the right sales training program will help dealerships increase sales and revenue. I encourage any dealer or manager to use these guidelines to find an effective program for their dealership.