Why 90% of Salespeople Have Never Done a Demo Drive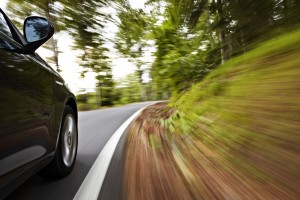 I recently purchased a new car. The process of going around several dealerships and test driving various brands reminded me of how crucial this step is in the selling process. Yet, very few salespeople did it correctly. In fact, I am going to make this bold statement:
90% of salespeople have never done a demo drive in their entire automotive career!
I know what you might be thinking. If you're selling cars, you might think, "That's not true, I go for a drive with almost every customer." If you're a manager, you might think, "That's not true; at our store it's mandatory to do a demo drive."
I'm going to challenge how you think about demo drives. If a sales person goes for a drive with a potential customer, it does not mean they actually went on a demo drive.
You see, in order for the demo drive to actually be a demo drive, YOU have to drive first and YOU have to demonstrate!
That's right, if you're not driving, it's not a demo drive, because you cannot demonstrate from the passenger seat. When you hear the word 'demonstrate,' what does it imply? It means that you are actually showing how things work in order for the other person to feel more comfortable when it's their turn.
A great sales demonstration of the vehicle means that you have to demonstrate the vehicle first.
For example, if you want to demonstrate a feature such as the brake assist, you do it by actually demonstrating how it works! So I will say to the customer, "Since safety is so important to you, I want to demonstrate for you how the electronic stability control working alongside the brake assist will help you and your family stay safe in the event of an emergency situation. So on this open road I'll accelerate to approximately 50 miles an hour and then I'm going to simulate a car or a stray animal pulling out in front of us, and me having to avoid hitting it. So let's go ahead and take it up to 50 miles an hour – vroooom! I'm going to simulate in 3, 2, 1" – and I slam on the brakes, jerk the wheel, get the blood pumping, get the customer's heart rate up. I get the customer excited! I'm experiencing the vehicle with them and I'm demonstrating how it works.
You can demonstrate so many things: performance, turning radius, acceleration, stopping and handling.
Here are the benefits of the sales person driving first to demonstrate the vehicle:
It allows the customer to take

mental ownership

in a non-stressful environment. When you  transfer the vehicle to them, they will feel the freedom to drive normally and play with the vehicle the way you did.
It allows you to

showcase certain key features or hot buttons

that are important to your customer (as identified previously in your investigation).
It allows the customer

to truly experience the vehicle

without the fear of "breaking" it. And people will pay a lot more for a great experience!
It's not a coincidence that in my personal shopping experience I purchased the only vehicle that was demonstrated for me the right way. The salesperson drove it first and because it was a BMW, he really enjoyed showcasing all the handling, performance and safety aspects. His demonstration impressed not just me but also my wife, who told me, "You should get this car! You'll have so much fun driving it!"
Don't lose a sale opportunity with your next customer by skipping the proper demo drive. Say this: "I would like to show you the performance of the vehicle. Allow me to drive first so you can relax and see everything this vehicle can do for you."
And then drive first, demonstrate the value, and give them an experience!