5 Unique Questions to Ask on the Phone to Get Appointments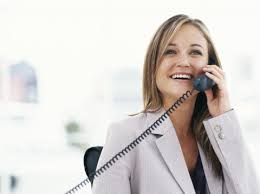 When you take a phone call from a potential customer, how confident are you that you can turn this conversation into an appointment? Many sales people do not treat incoming calls as excellent opportunities for prospects. Some even think, "If they were serious about buying, they'd come in instead."
I believe the reason many incoming calls do not turn into great appointments is because sales people ask poor questions! I want to teach you 5 unique questions to ask on the phone in order to build rapport and get better appointments. Here is the list in no particular order.
Unique Question # 1 – Are you familiar with this vehicle because you own something similar?
This question does two positive things for you. The first result is that it will open up the comparison between what they're driving now and what they're looking for. Knowing what they drive now will give you valuable information, such as an idea of their financial status and what type of vehicle they're familiar with.
Another benefit of asking this question is learning about the type of research the customer has done about the vehicle they're considering. Did they read about it? Do they know a friend driving it who loves it? Have they been looking for this specific vehicle for a long time? Knowing these facts will allow you to add information value, which will motivate the customer to continue the conversation in person.
Unique Question # 2 – If I had similar vehicles to also show you, what is most important to you in your next car?
This is a great unique question to ask in order to test your customer's flexibility. Are they set on the specific car they're inquiring about or are they willing to consider similar options, especially if they could save money? The question will also help you uncover the customer's hot buttons when they share what's most important to them in their next vehicle. Typical themes in responses can include safety, economy, style, or space.
Unique Question # 3 – Are you familiar with our dealership and how we do business?
Most likely, the customer will not be very familiar with your dealership, and it will give you an opportunity to describe your dealership's unique selling proposition, pricing strategy, and customer service commitment. For example, you could say something like this, "As a family-owned dealership, we are committed to treating customers like family. That promise includes transparent, no hassle pricing. Our reviews and customer satisfaction ratings put us # 1 in the entire state …" etc., etc.
Unique Question # 4 – Other than getting the right vehicle and a great deal, what else is important to you when you're car shopping?
This question affirms your primary goal of finding the right car and offering a fair deal. It also invites the customer to share questions or concerns about the car buying experience, and to possibly share any negative experiences they may have had.
Unique Question # 5 – In order to make this the best car buying experience you've ever had, what do I need to know?
This question stresses the importance of customer service and your commitment to providing an excellent buying experience. In many cases, the customer will tell you what will make them comfortable and all you have to do as a sales person is to provide it.
I believe customers call in because they're serious buyers. It is up to you as a professional sales person to respect and engage them effectively. Start asking these 5 unique questions today to build rapport and to get better appointments!
Would you like to learn more about asking unique questions and building stronger rapport with customers? Invite your dealer or manager to visit www.SellchologyUniversity.com or call (866) 769-8083.