$10,000, 90-day, ZERO risk, 100% guarantee for all attendees!
Any attendee, who by noon, is not convinced that the ideas and strategies shared can add $10,000 to their income in the next 90 days, can sign out and they will receive a 100% refund of their investment! There is only upside and there is no risk!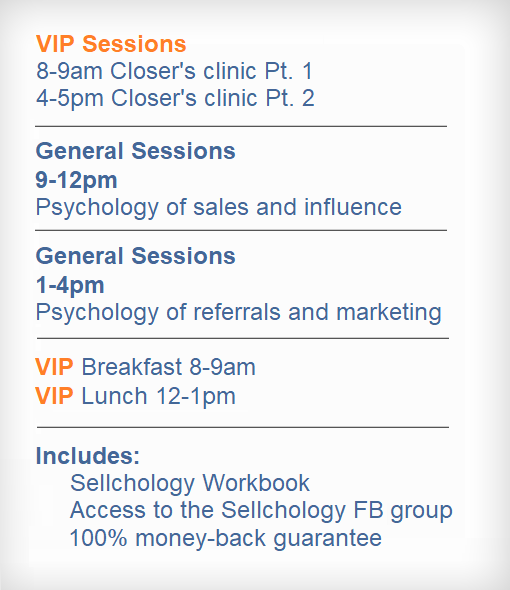 Not your typical "story-telling", "motivational" hype-session! This event is about real-world six-figure strategies and proven ideas to grow your sales!
Bring your sales team to this innovative seminar to learn the psychology of sales and a modern day approach to selling and marketing through psychology. The seminar is facilitated by Jonathan Dawson, an internationally recognized speaker, sales trainer and salesman who still sells cars!
Jonathan is constantly given the opportunity to discover and implement new techniques that work in the real world of automotive retail sales at dealerships all over the country. You don't want to miss out on this event filled with real-world ideas and strategies you can implement instantly at your dealership!
Morning Session: 9am - 12pm
Psychology of Selling:
How to build value, create urgency, and close on value NOT price!
Recognize the patterns & clues that most salespeople miss that end up costing them time and money.

4 critical body language clues in the greeting!

Learn the 5-step method to introduce objections so you don't have to overcome them.

Discover the 6 steps to turn any question into an opportunity to do business!

Manage their expectations by setting up the deal correctly to prevent "smoke-screen" objections in the close!

Present the numbers like a PRO to maximize the credibility and gross of the deal!

The art of fighting WITHOUT fighting: non-confrontational objection handling skills

Real-world roleplaying and objection handling sessions to sharpen skills & increase confidence!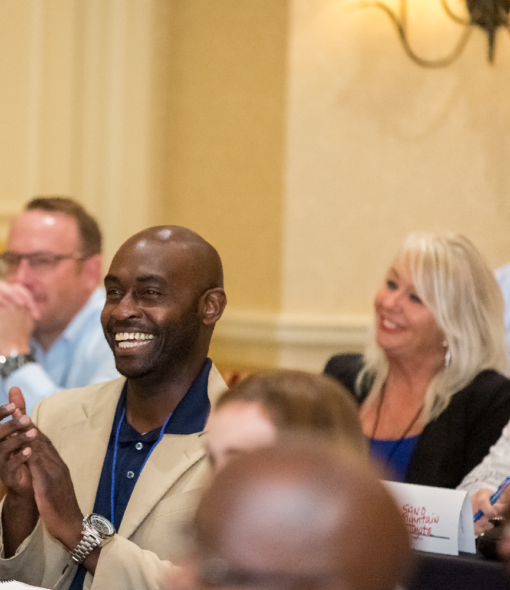 Afternoon Session: 1pm - 4pm Psychology of Marketing: How to build a business through referrals & social media
Start generating a MASSIVE number of referral leads and create appointments that show up ready to buy.

Learn how to contact referrals to open the conversation and discover their interest in a car!

Create a personal brand that separates you from the competition and makes you unforgettable.

Promote your name and brand by leveraging other networks and local groups.

Begin to implement a new marketing mindset that helps you grow your business in your community.

Start generating YOUR OWN traffic using social media to generate engagement, leads and sales.

Prospect your network and customer base to uncover the unsold opportunities within your own customers.

Real-world roleplaying and objection handling sessions to sharpen skills & increase confidence!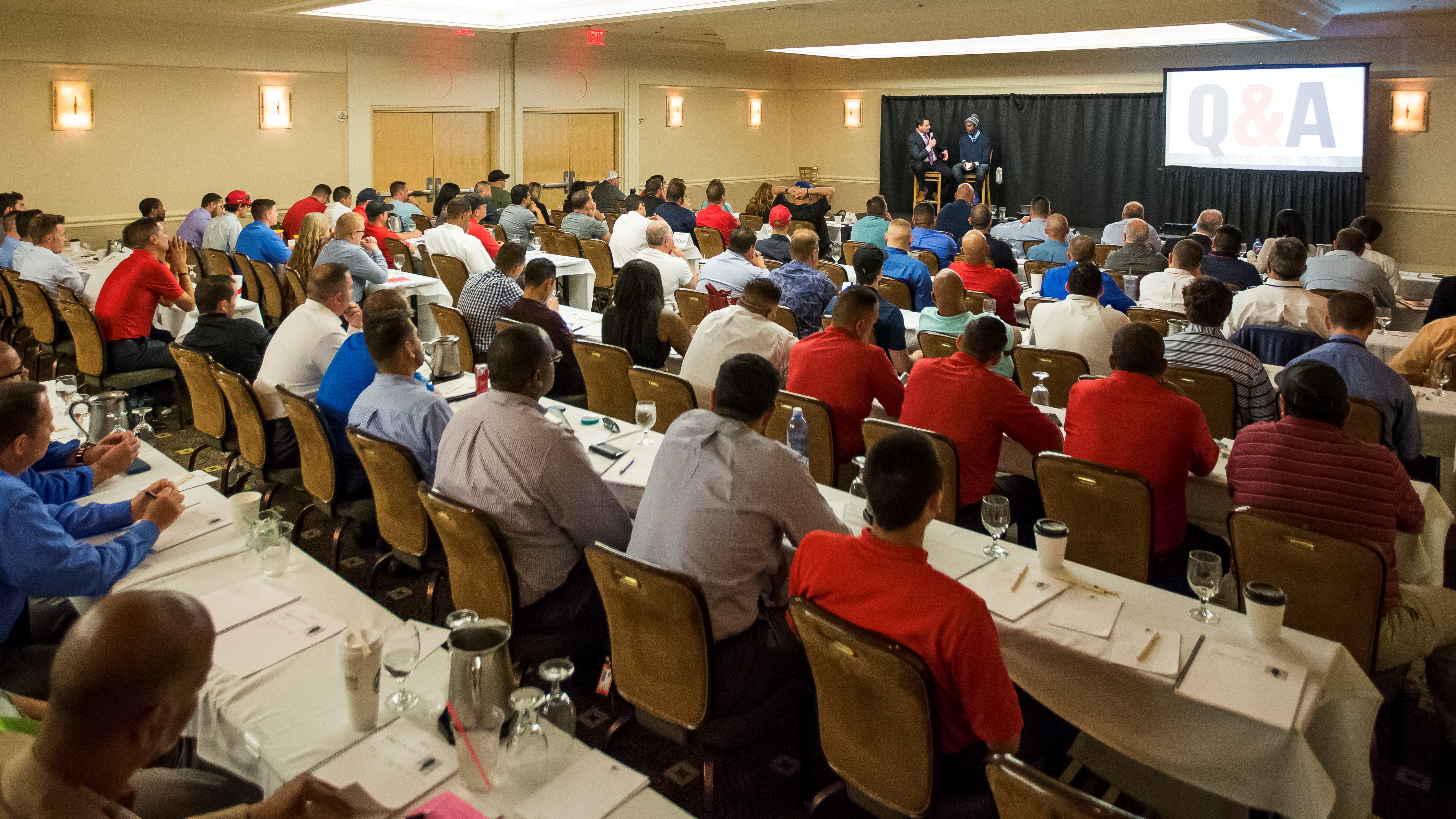 VIP breakfast | 8:00am – 8:50am
The Closer's Clinic (exclusive for VIP or Sellchology clients1)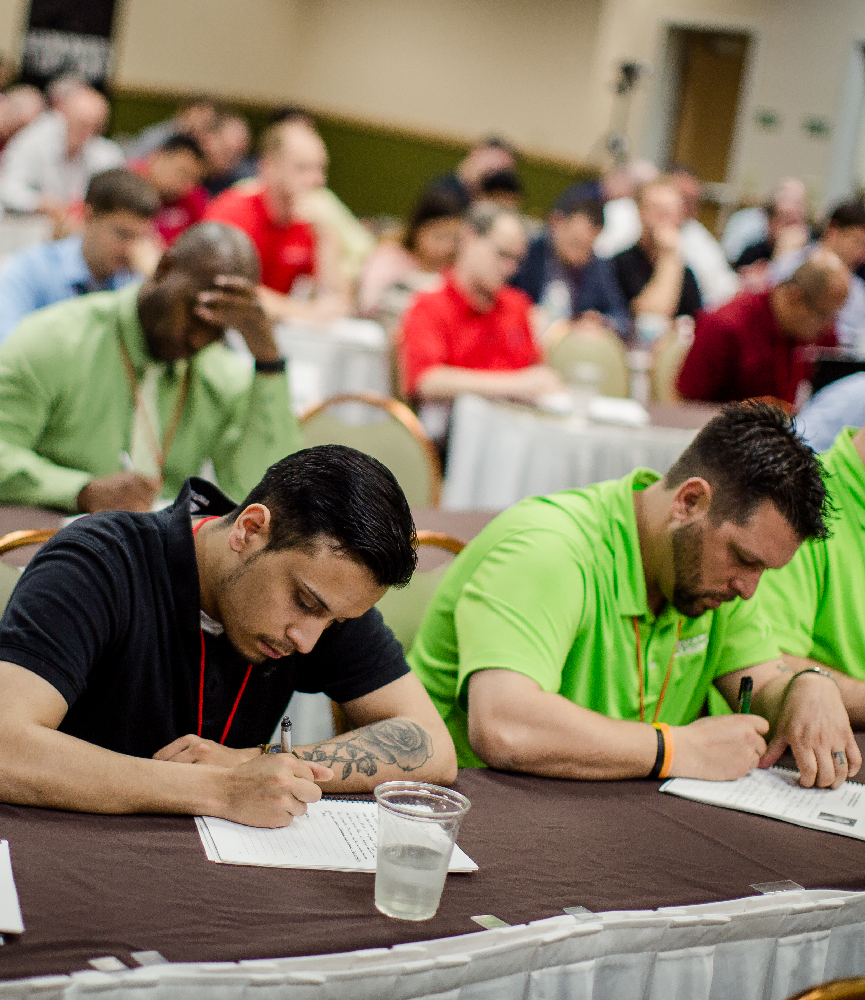 Powerful psychological principles & closes
Building a commitment before you ever ask for one.

How to use different kinds of closes stacked on top of each other to build momentum to the close.

The best way to set expectations up-front and early.

How to become an expert authority in the mind of your customers while you are closing the deal.

The best closes for:

"I want more for my trade"

"The price is too high!"

"I want to think about it."
VIP Role-playing Session | 4:15pm – 5:00pm
The Closer's Clinic Continued (exclusive for VIP or Sellchology clients1)
Role-playing through difficult situations like: Cross-cultural closes, closing when 3rd-party influencers are involved, and how to deal with competitive claims from other dealers that you know are NOT true! 
1 Any current client receiving in-house Sellchology training or Sellchology University on-demand services is eligible for discounted pricing. If a dealership signs up for Sellchology services prior to the seminar, they will be eligible for discounted seminar pricing. Contact us at info@sellchology.com to inquire about discount eligibility.